Our aims:
Urban Patchwork is based by Greenland Dock in Rotherhithe SE16, close to both Surrey Quays and Canada Water stations. We were founded by brother-and-sister team Toby and Tessa Gooding who grew up nearby in South London.
We provide professional and personable residential sales and lettings services, including property management
We aim to be a positive example of agency practice in the sector and influence positive change
We will use the majority of our surpluses for homeless housing and support through our UP fund, or reinvest them in the organisation so we can increase our impact over the longer term.
We are members of The Property Ombudsman, Propertymark and the Tenancy Deposit Scheme.
Our impact: April 18 to April 19
5-star reviews of our sales and lettings services: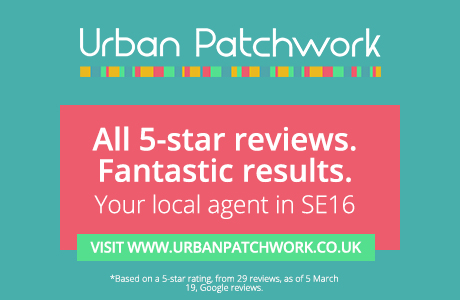 We've received all 5-star reviews of our residential sales and lettings services to date at Google and allAgents – from across landlords, vendors, tenants, buyers and prospective customers and have more on the way once people settle into their new homes.
A vendor review: "Simply The Best! Urban Patchwork genuinely acted in my best interests throughout the whole process. They were extremely professional and on top of everything. They thoroughly researched my property so that they had a really good understanding of it throughout the whole sale process. They 'held my hand' from start to finish. They're good people! And they're EXCELLENT estate agents. You won't be disappointed." - Anna Price, Google
A buyer review: "Most amazing estate agents! Toby and Tessa were always available every step of our buying journey. They just made the whole process easier. They went above and beyond to make sure buyers, sellers and solicitors talk to each other. Highly recommended." Iris and Michael, allAgents
A landlord review: "Exceptional service. When my flat became vacant it needed refurbishment. Toby helped me refine my specification of work needed, found excellent contractors and supervised the work. I was delighted with the result and appointed Toby to find me new tenants, now in occupation, and to manage the flat. His professionalism, knowledge of the industry and hard work impressed me and I would not hesitate to recommend him, Tessa and Urban Patchwork. This new agency has brought a breath of fresh air to the letting scene..." -Baltic Quay landlord, allAgents
A tenant review:"We've recently begun renting a flat through Urban Patchwork. Toby and Tessa have been brilliant so far - very friendly, genuine and approachable - no typical estate agent vibes in sight!" - Beth Webster, Google
A prospective tenant family member review: "Can't recommend them more: very helpful, honest and worked with the highest level of integrity. They helped us in a difficult situation and were able to look outside the box. Thank you.'' - Steve James, Google
Getting the best possible results by providing a professional and personable service
Rightmove Statistics show that our properties get more detailed views than properties listed with other agents in our patch and that on average, we get more email leads per property per month. We believe this is because we take pride presenting properties in the best possible light: We take the time to write detailed property descriptions; We contract with one of London's leading property photographers, and we are one of the few agents that create detailed and accurate floorplans as standard for all lettings (and, of course, for sales). For example, see the statistics below.
Sales properties

Lettings properties

Sales and Lettings leads per month per property

Following these online property views and resulting enquiries, we have seen multiple examples (across sales and lettings) of how our approach is leading to results for our customers more quickly than they were able to achieve with other agents. For example, see the two reviews below (one from a vendor and one from a landlord):
"First class service. I recently sold my apartment through Urban Patchwork, after initially listing it with an online agent that generated one viewing in three months. Within 48 hours with Urban Patchwork I had two viewings and within a week it was sold for full asking price. Toby and Tessa kept in weekly contact providing updates and working hard to ensure everything went smoothly. The sale was completed quickly and with very low amounts of stress. Would highly recommend and am more than happy to use them again." Stephen, allAgents 2019
"I've let property for over 20 years, and this is the first estate agent I've encountered who really does his homework, both in advance of seeing the property and meeting me for the first time, as well as in the preparation of an excellent prospectus. The search for tenants was thorough, the engagement with prospective tenants at viewings was warm, professional and comprehensive, with communication immediately afterwards with me. The property had been on the market for 3 months with a typical local agent, prior to Urban Patchwork taking it on. They let it within 10 days - down to better quality photos, promotional materials, and good interactions with potential tenants. And they provide free rent collection, which is a useful bonus. I like the fact that they are a social enterprise. Tessa & Toby are definitely a cut above the rest - friendly, professional, and good at what they do. I will definitely use them again in the future." Jane M, Google 2019
Employment
We employ an Office Coordinator from Rotherhithe on the London Living Wage.
We had a 19-year-old work experience student with us for six weeks as part of her Erasmus Plus, Twin UK placement organised as part of her real estate course in Berlin.
For our local homeless charity, the 999 Club: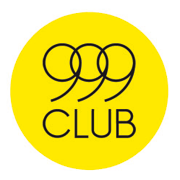 Since opening, we have also been supporting local homeless charity the 999 Club with their awareness and fundraising efforts. They provide advice and support for people who are homeless to equip them with the ability and confidence to learn new skills, gain employment and find sustainable housing solutions.
Raised £3778 for 999 Club (that we know of)
£616.25 through Ride London sponsored 100-mile cycle (cycled by our director Toby) in July 18
£999 through sponsored 32-mile Thames Trek for 999 Club (organised and walked by our director Tessa) in October 18
£2138 via the donation link on our website. (£1950 of this from four customers who benefited from our 0% sale offer when we first opened – we asked for a donation to 999 Club instead if they were happy with our service.)
We incentivised donations by offering up to £25 matched funding on donations from customers, per property sale or let.
Also raised awareness for 999 Club in our branch, on our website and through our operational procedures, marketing materials and social media. For example, we printed a QR donation code and the 999 Club logo on 2000 A5 flyers distributed to local residences and businesses, so more people may have donated through this but there is no way to track this.
We provided pro-bono advice on how to approach letting and managing their residential properties
We secured press coverage that mentions the 999 Club and what they do in: Estate Agent Today, Southwark Magazine, University of Sussex Development & Alumni website / e-bulletin and Bermondsey Biscuit & Rotherhithe Docker.
We attended the Alternative Valentine's Night fundraiser and their launch of sleeping pods in their night shelter.
We met with their Homeless Housing Support team to learn about the challenges they face in finding accommodation for their service users. We learnt about how they find the in-work homeless the hardest to house (of those with recourse to public funds), which has spurred some possible ideas for projects we could pilot once we are in a position to do so.
We have commited to doing our sponsored events again in 2019: Prudential RideLondon on 3 August and the Thames Trek for 999 Club, which, next time will be 26 miles on 12 October and others are welcome to participate too.
Tim Fallon, CEO of the 999 Club, said:
"We're really grateful to both Tessa and her brother Toby at Urban Patchwork for their tireless commitment to raising crucial funds to help homeless people in South London.
Donations are a significant part of our income and are invaluable in allowing us to run a day centre all year round and to providing housing advice, benefits support, skills workshops and guidance in finding work, which all help to empower vulnerable people to have a new start."
Emmaus Greenwich furniture donation
When people are moving home/selling or letting a property they often need unwanted items of furniture removed. We have developed a relationship with homeless charity Emmaus Greenwich who collect all furniture in good order that have the necessary fire labels. They then sell these items in their shops to raise funds for their charity or give them to individuals or families in need.
Deskspace
While we are growing we have spare desk space in our office. One desk is used by a local architect (and her sausage dog) at a peppercorn rate, helping to support local people and the local economy. (The peppercorn rate covers the costs for her printing, electricity, tea, coffee and milk etc.)
Sector developments: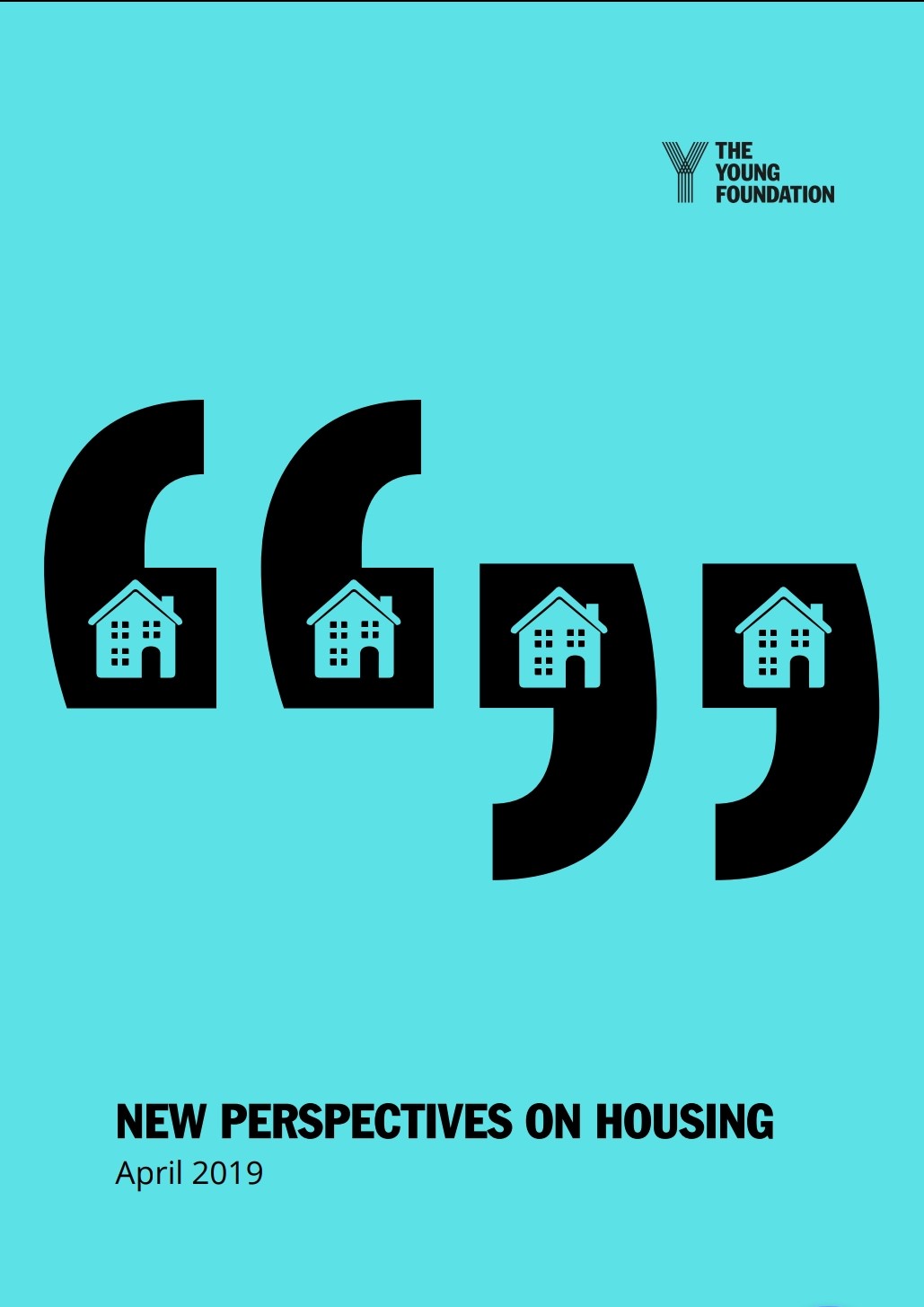 Community
We are providing a public-facing independent business presence in the local community and local economy, in an area around the docks that has historically been almost purely residential
We sponsored the Tavern Quay Residents Association - the building we are based in
We attended the Canada Water Consultative Forum and met with their chair
We attended the launch of Thrive, a free co-working space for local entrepreneurs in the area, and offered to speak on their enterprise course if this was of interest to them
We have met with various members of the community about how we may be able to support each other in the future
We share local community news on social media, particularly on Twitter. (We also have Instagram, Facebook & Linkedin)
Awards:
The following awards have helped to raise our profile and influence debate in the social enterprise, estate agency, property and local business sectors:
In December 2018, we won the Cecil Jackson Cole Award for Social Responsibility – the final award at this year's Agents Giving Awards.