Is the peninsula covered by the SE16 postcode called Surrey Quays, Canada Water, Surrey Docks or Rotherhithe? You may be confused. Lots of people are – we certainly use to be! In this short blog, we aim to set the record straight.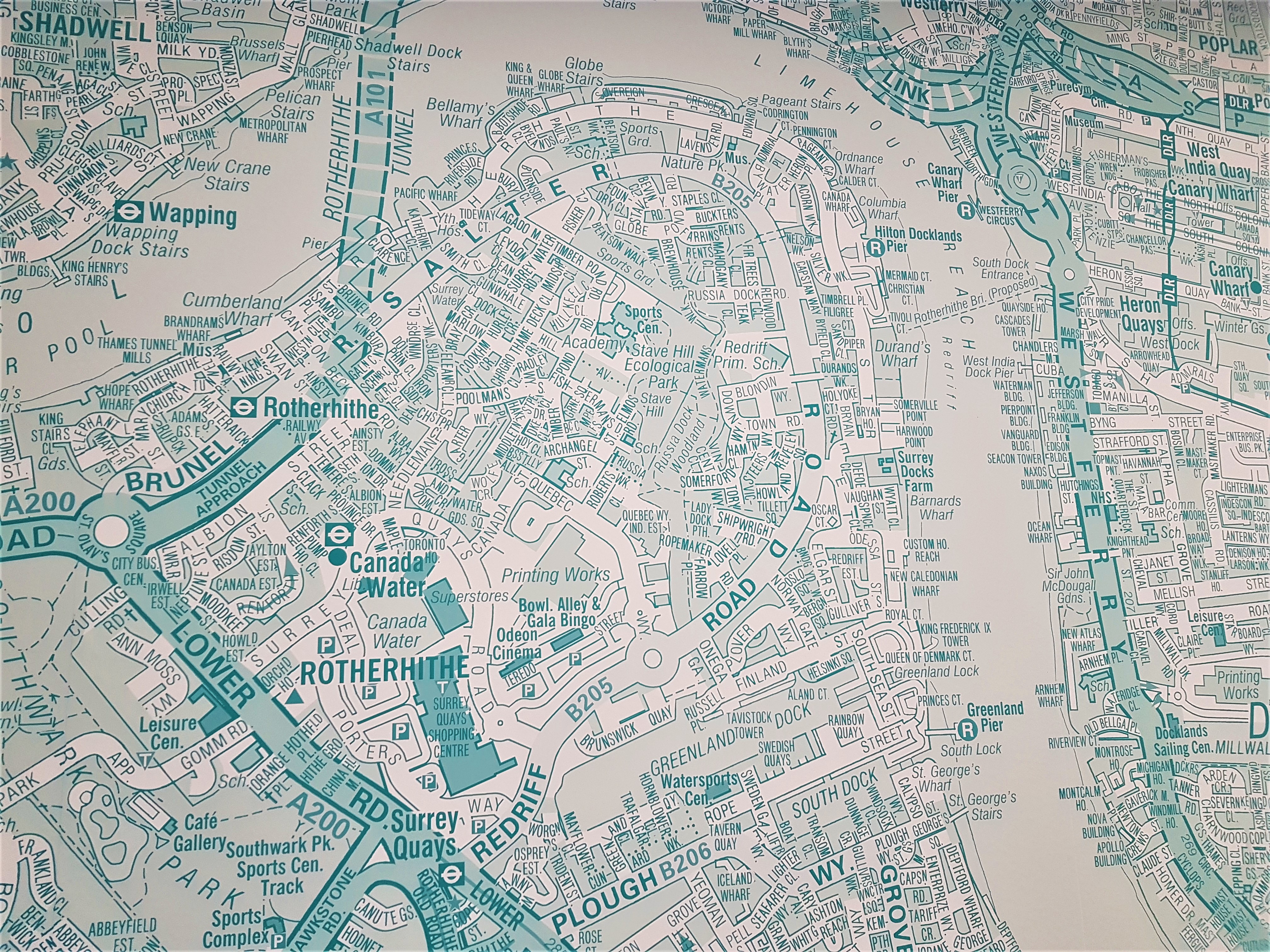 Rotherhithe
Rotherhithe is a residential district in South East London and is part of the London Borough of Southwark. Historically, the area was the most northeastern settlement in the county of Surrey. It is located on a peninsula on the south bank of the Thames, facing Wapping and Canary Wharf on the north bank, and is a part of the Docklands area. It borders Bermondsey to the west and Deptford, in the Borough of Lewisham, to the south east.
Surrey Docks
Surrey Docks is a largely residential area of Rotherhithe, occupied until 1970 by the Surrey Commercial Docks. It is generally considered to comprise the southern half of the Rotherhithe peninsula from Canada Water to South Dock. Though electorally, Surrey Docks is the eastern half of the peninsula. The Docks are called Surrey Docks because until 1900 the borders of Surrey and Kent met in the area.
Surrey Quays
The Surrey Docks is sometimes referred to as Surrey Quays. The name came about when the nearby London Underground (now London Overground) station Surrey Docks was renamed Surrey Quays when the Surrey Quays Shopping Centre was built in 1989 on the infilled southern part of Canada Water dock. The renaming was controversial among the local community at the time, with some feeling that their history was being erased. (Surrey Docks is still the name of the electoral ward.)
Canada Water
Canada Water station is located on the Jubilee line between Bermondsey and Canary Wharf stations and on the London Overground between Rotherhithe and Surrey Quays stations. It is in Travel card Zone 2 and is a 40-minute walk from London Bridge Station. It opened in the summer of 1999 and takes its name from a lake which was created from a former dock in the London Docklands.
The area around the station is now often called Canada Water, and with the Canada Water Masterplan now being in the planning stage with development set to start in 2019, this name is likely to become more commonly used. The Canada Water Masterplan covers the area within the red boundary in the image below (image taken from here).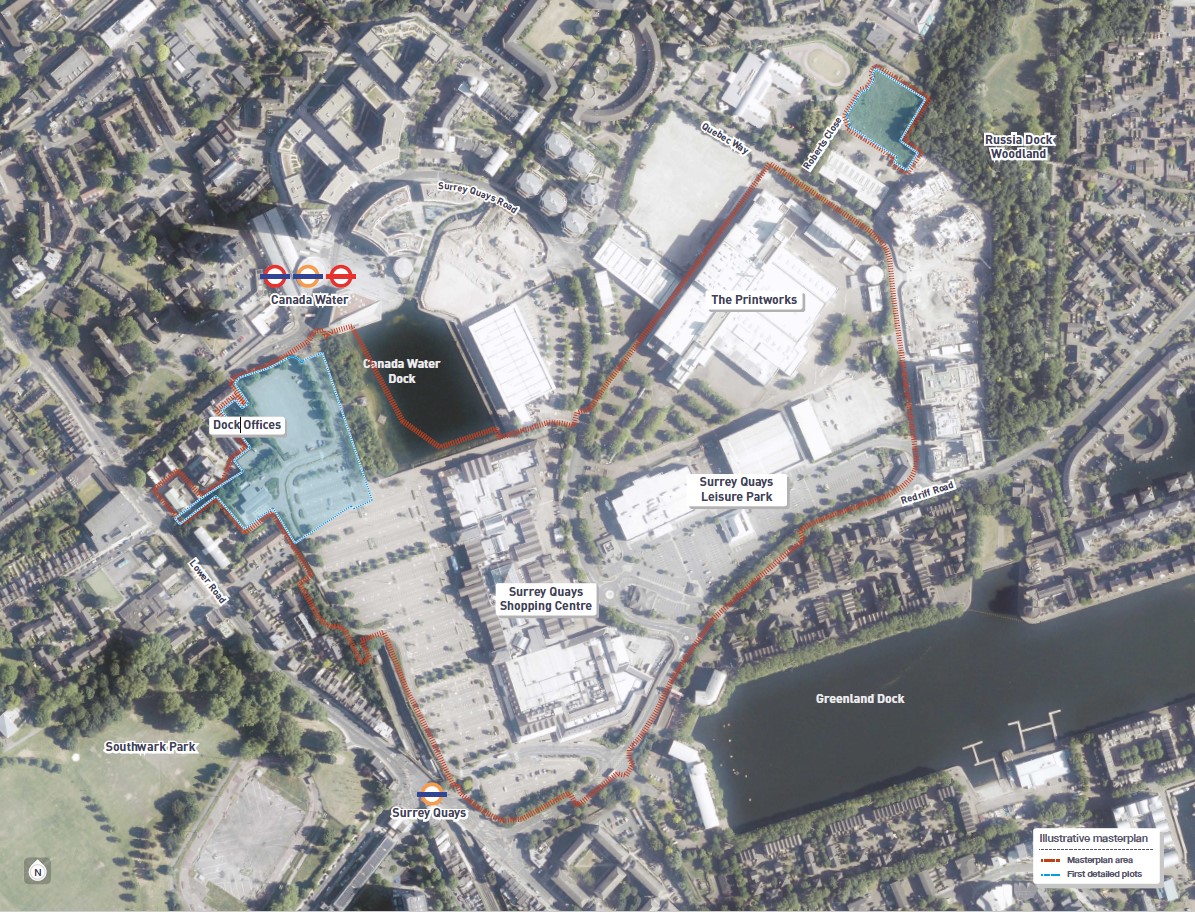 If you've anything to add or challenge in this blog, please send your thoughts to: tessa@urbanpatchwork.co.uk