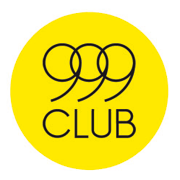 We support the excellent local homeless charity the 999 Club (based on Deptford Broadway) with their fundraising efforts.
The team give a warm welcome to people who are homeless in South East London. For every person they support, they take the time to understand their goals and needs, so that they can gain the confidence, skills and support needed to transform their lives.
M recently benefited from their support. He said, 'This is the first time for 18 months that I've been able to sleep with both eyes shut.'
Please support the 999 Club by donating here.
M's story
After his relationship broke down, 'M' slept rough for about eighteen months before coming in to the 999 Club. 'I know why I ended up becoming homeless,' he said, 'but the problem was, I was trying to get out of being homeless but I just wasn't having any success.'
Throughout those eighteen months M sought help and advice from various places, including the housing officers at the council, the Department for Work and Pensions, Citizens Advice Bureau and charities. But none of them could offer him a way out homelessness.
Someone he met sleeping rough on the streets suggested that he come in to the 999 Club in order to get some food, a shower and some fresh clothes. 'I was taken aback by the warm and friendly nature of the staff team' said M, 'and they made me feel particularly welcome.'
M was assessed and given a place in the Night Shelter, 'At last somewhere safe to sleep.'
While he was staying in the Night Shelter he did some volunteering with a partnership agency, and was pleased to be giving something back to the charities that were helping him.
Working with the 999 Club Advice and Support Manager he was put in contact with a private landlord who would accept him. He went to a view a bedsit, moved in, and began looking for work in the building industry, getting back to what he used to do before he became homeless.
'I still can't understand how the 999 Club was able to move me from rough sleeping into long term rented accommodation with 11 days of me entering the Night Shelter,' said M, 'and staff from the 999 Club even followed up with phone calls just to touch base and see how I was coping. A place of my own after eighteen months on the streets, means I feel safe at night.'
The 999 Club's Night Shelter (now running for three seasons a year: winter, spring and summer) provides accommodation for rough-sleepers, often giving refuge from extreme weather. While staying with the 999 Club, the team begin to work with guests to enable them to resolve the issues that put them on the street in the first place.
Their Gateway service is open Monday to Friday: 9.00-12.00 for people who are sleeping rough and 10.30-12.00 for people who need housing advice. People who are sleeping rough can get breakfast, take a shower, do their laundry and use their computers for job searches, benefits claims and housing applications.
When people come in for the first time they are asked some questions to see which services are most suitable for them. They are then given a case manager who will help them get the most from the 999 Club. Their experienced homeless support team accompany people every step of the way to finding sustainable housing solutions.
At Urban Patchwork in 2018 we are/will be:
Match-funding donations made by our customers to the 999 Club, up to the value of £25 per property sale/let
Raising awareness for the 999 Club in branch, on our website, through social media and through our brand, marketing and customer resource materials
Taking part in the Prudential Ride London-Surrey 100 mile cycle on Sunday 30 July, fundraising for the 999 Club (our director Toby will be cycling)
Walking 32 miles along the Thames Path during an October day for the 999 Club (our director Tessa will be doing this from Teddington Lock to the Thames Barrier)
Encouraging our staff to volunteer at the 999 Club's morning Gateway Service as part of their induction with us and at other opportunities
Meeting with the 999 Club Homeless Support team to understand the challenges 999 Club clients experience when accessing the private rented sector, and learning from their work and experiences to inform how we do things.
Find out more about the 999 Club at: www.999club.org. You can donate to them here.