On Saturday 27 October, Tessa Gooding, co-director of Urban Patchwork, is walking 52km in one day along the South Thames Path for the 999 Club homeless charity.
The 999 Club is a charity in Deptford providing shelter, healthcare, advice and support to homeless people in South London.
Setting off at 8am, Tessa will be walking from Teddington Lock to the Thames Barrier. Her dog Thali (a rescue from Mauritius) will be joining her for as much as he can manage – he may need a long nap in the middle!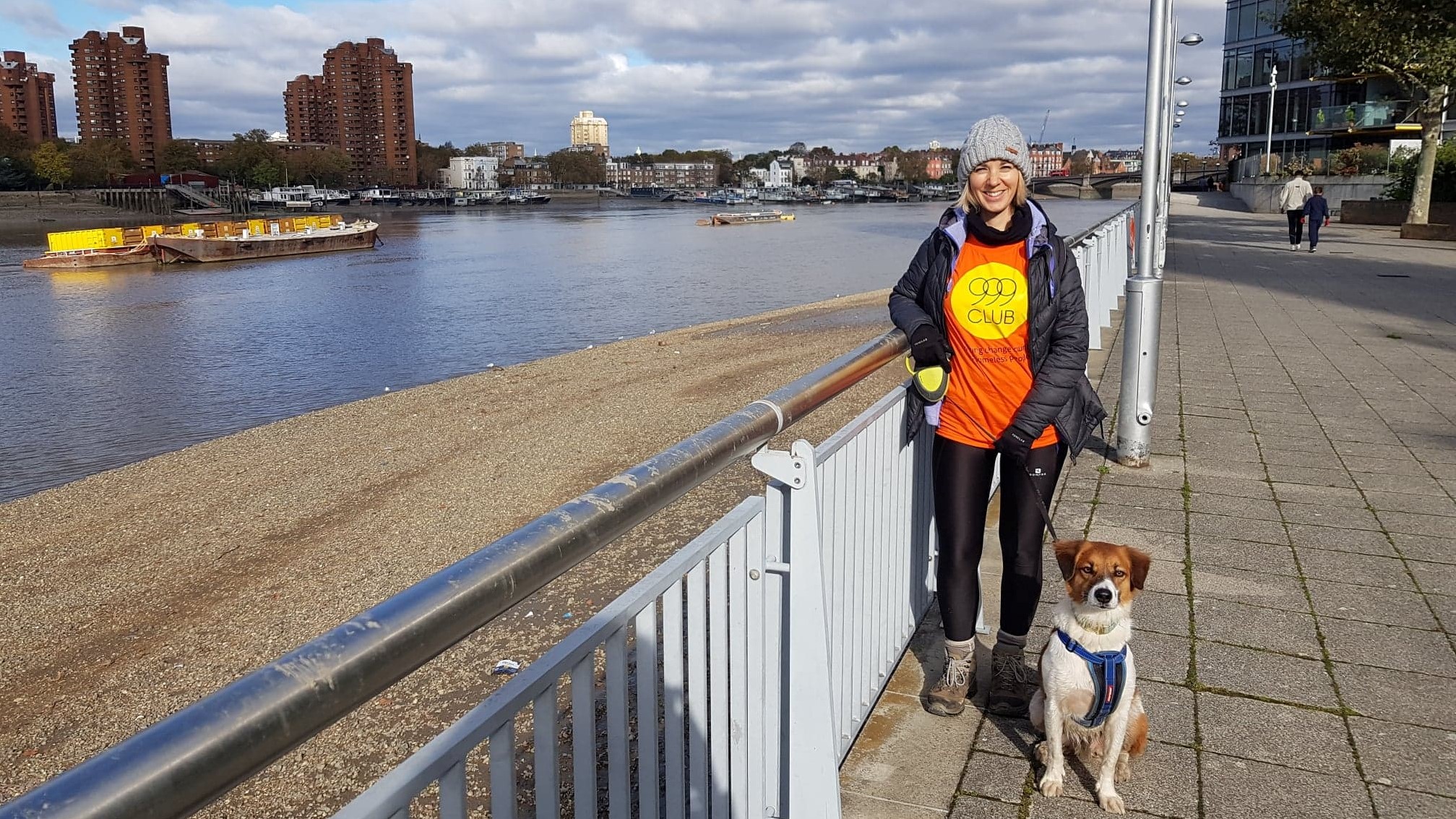 The 999 Club and homelessness
With just 13 members of staff and over 50 regular volunteers, the 999 club runs The Gateway on Deptford Broadway, a drop-in centre that gives rough sleepers the chance to eat, wash and do their laundry. It also provides a range of help with housing, benefits and employment to both rough sleepers and others experiencing homelessness. The charity also runs a night shelter helping rough sleepers make a permanent move off the streets.

M recently benefited from the 999 Club's support. He said, "This is the first time for 18 months that I've been able to sleep with both eyes shut."
Official figures show that rough sleeping in England has grown year-on-year since 2010 by a staggering 169%. That's thousands of people sleeping rough in what have recently been our coldest and hottest temperatures, day in, day out and the highest numbers on record – and rough sleeping is just the tip of the iceberg.
4750 people are estimated to sleep rough each night in England, while 79,000 homeless families are in temporary accommodation provided by councils and among these, 123,000 are children. The 10 local authorities with the highest rates of homelessness, and 18 of the top 20, are in London.
The 999 Club and Urban Patchwork
Tim Fallon, CEO of the 999 Club, said:
"We're really grateful to both Tessa and her brother Toby at Urban Patchwork for their tireless commitment to raising crucial funds to help homeless people in South London.
Donations are a significant part of our income and are invaluable in allowing us to run a day centre all year round and to providing housing advice, benefits support, skills workshops and guidance in finding work, which all help to empower vulnerable people to have a new start."
You can sponsor Tessa (and Thali) online here. Even £3 (the price of a coffee) from a few people will add up and help to make a difference, while £15 will buy a sleeping bag and £50 will pay for an advice and support session.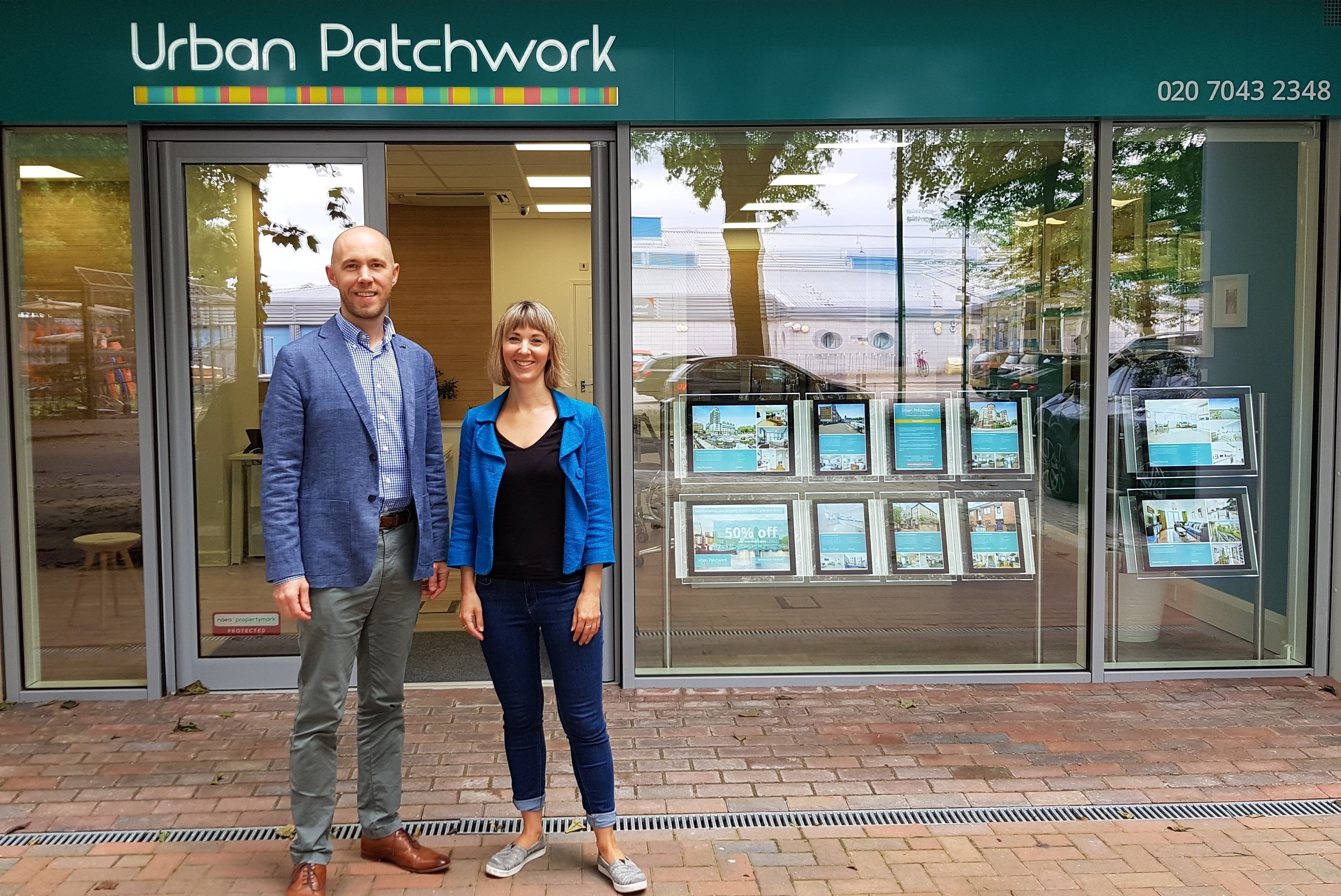 As the director of a nearby estate agent that launched in spring this year, Tessa wants to ensure Urban Patchwork helps meet more housing need through providing the same residential sales and lettings services that many agents provide but in the best way possible.
"We will be using the majority of our surpluses for homeless housing and support or reinvestment but until we have surpluses we want to ensure we are making a real difference from the word go and we believe supporting the 999 Club (along with promoting good practice through our work) is the best way to do that.
I'm doing this particular challenge because I love walking with my dog and wanted to do something to raise money for this charity doing much-needed work in South London."
Her brother and co-director Toby recently did the RideLondon 100-mile cycle to raise money for the 999 Club. Both were aware of the charity growing up due to living just up the road in New Cross.
Tessa oversees partnerships, comms and social impact. She worked in residential sales before studying for an MA in urban planning, and has more recently been working with local authorities to establish Independent Living housing programmes for both older people and adults with disabilities. She is also a published researcher on urban governance and low-income housing provision, has a background in marketing and fundraising, and is passionate about social enterprise and meeting housing need.
More info:
Media enquiries