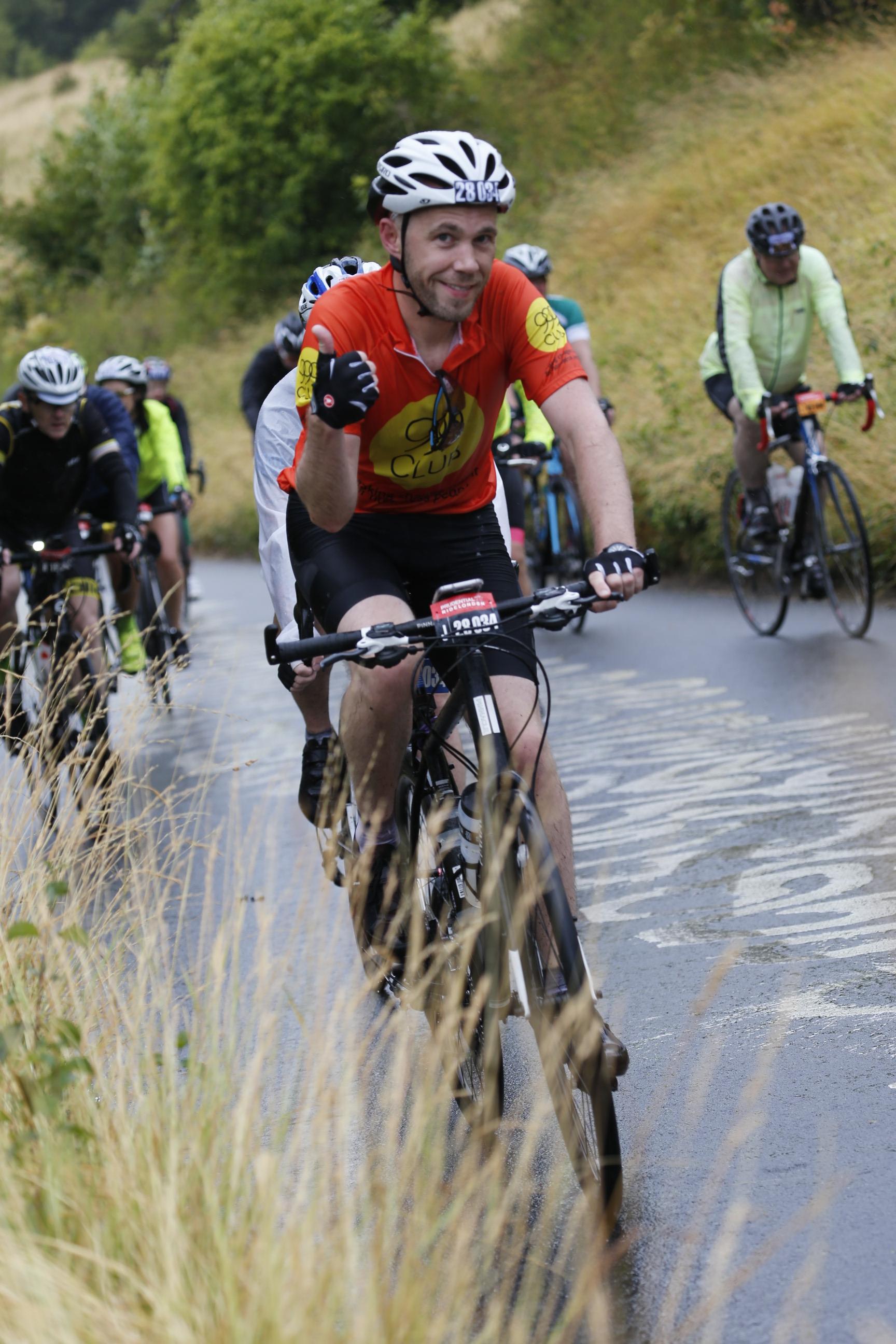 I'm cycling the 100-mile RideLondon route to Surrey and back on Sunday 4 August to raise money for the 999 Club - they provide life-changing services for homeless people in South London. It's less than two months away now, so I need to get on the training!
Official figures show that rough sleeping in England grew by 15% in 2017 to more than double the number in 2010. That's thousands of people sleeping rough in freezing temperatures, day in, day out and the highest numbers on record. London has the most rough sleepers in England and many more people are homeless, staying in temporary accommodation or sofa surfing.
The 999 Club has 13 staff (and many more volunteers) and offers stability, encouragement and expertise to enable people to overcome the issues that led to their homelessness, or have put them at risk of losing their accommodation. They run:
A Night Shelter – giving people somewhere safe to sleep and other support while the 999 Club help people find more permanent accommodation
The Gateway – a daily drop-in centre providing somewhere warm to relax and get breakfast, stock up on toiletries and clothes, a chance to shower and do laundry, have health checks and get housing advice.
Learning & Activities – working with people to develop their confidence and skills
Employability Support – supporting people through training and interviews to secure work.
I chose the 999 Club because I believe nothing is more important than having a place to come home to at the end of a stressful day: to feel safe and secure, to unwind and recuperate, to socialise with friends, and to express your identity.
Having a home is the basis for a healthy and fulfilling life but this is increasingly out of reach for many due to a complex housing system that isn't meeting everyone's needs. This is why at Urban Patchwork we have pledged to use the majority of surpluses for homeless housing and support or reinvestment to ensure we can increase our impact over the longer term.
We also aim to support the 999 Club as much as we can, as they are our local homeless charity doing amazing and much-needed work.
In our first year, we raised £3778 for them through both myself and my co-director (and sister) Tessa doing sponsored challenges, as well as through encouraging customers to donate to the 999 Club via our website through offering up to £25 matched-funding on customer donations per property sale or let.
We'd love to smash what we achieved last year to help ensure the 999 Club can continue their vital work and make a difference to people like M. M recently benefited from their support and said, 'This is the first time for 18 months that I've been able to sleep with both eyes shut.'
If you feel you are able to sponsor my 100-mile cycle to support the 999 Club, please donate here and remember to Gift Aid your donation too if you can.
If you would also like to get involved in doing a sponsored challenge for the 999 club yourself, why not join Tessa on her 26-mile 'Thames Trek for 999 Club' on Saturday 12 October along the south Thames Path from Teddington Lock to Pepys Park - a short walk from our office? You can find out more and sign up at: https://www.facebook.com/events/2264245497130799/