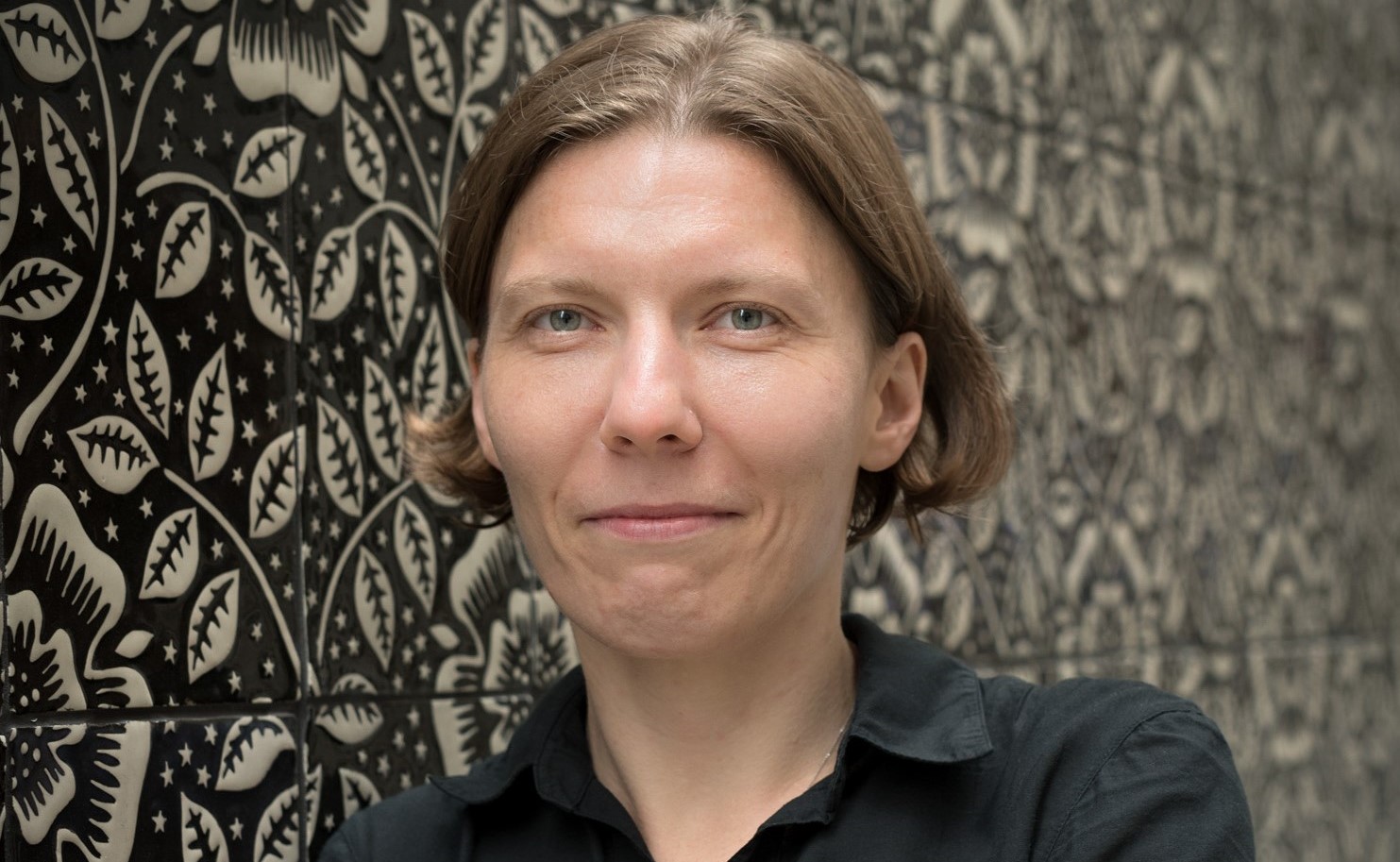 Urban Patchwork has appointed a Voluntary Board. The board will act as a sounding board for the estate agent social enterprise, helping to review progress and advise on strategic plans and working practices. It will also have voting rights on how profits are spent on homeless housing and support projects.
The board will be chaired by Iga Dabrowa (pictured left), a successful leader in residential real estate asset management. She has worked in the property industry for over 10 years – including for Berkeley Homes, Realstar and Fizzy Living – and has built up vast experience in the asset management, property management, residential sales, lettings and built-to-rent fields.
Iga is keen to put her expertise to use to help the growing numbers of homeless people get a roof over their heads or help them in other ways: "I am passionate about tackling the issue of homelessness and welcome the opportunity to further influence change with Urban Patchwork," said Iga.

Urban Patchwork is based by Greenland Dock in Canada Water, Southwark SE16. It was founded in March 2018 by brother and sister team Toby and Tessa Gooding who grew up nearby in South London. With widespread calls for both improvements to the agency sector and for providing more housing, they saw an opportunity to try and do both by:
Providing professional and personable residential sales and lettings services. They compete with market-leading agents in their area and have received all 5-star reviews to date.


Being an example of best practice in the sector and influencing positive change. Tessa submitted evidence in support of ending upfront tenant fees during the government consultation, and shared her thoughts on the plan to end Section 21 evictions following the announcement.


Using the majority of profits for homeless housing and support, or reinvesting them in the organisation to increase their impact over the longer term. They also raise awareness and funds for their local homeless charity, the 999 Club.
Urban Patchwork is a certified 'business for good' and member of Social Enterprise UK. It is also a member of the Property Ombudsman, Propertymark and the Tenancy Deposit Scheme. "The addition of a Voluntary Board to our governance structure highlights our commitment to best practice, and the range of expertise will give us further support to achieve our aims," said Urban Patchwork director Tessa Gooding.
Urban Patchwork's social aims are integral to how and why they do things and so far, this approach is leading to a high level of customer satisfaction. The company has received 5-star reviews to date from across vendors, buyers, landlords and tenants, as well as other prospective customers. For example, Steve James, a tenant's family member, said: "Can't recommend them more: very helpful, honest and worked with the highest level of integrity. They helped us in a difficult situation and were able to look outside the box. Thank you."
A visual of their operating model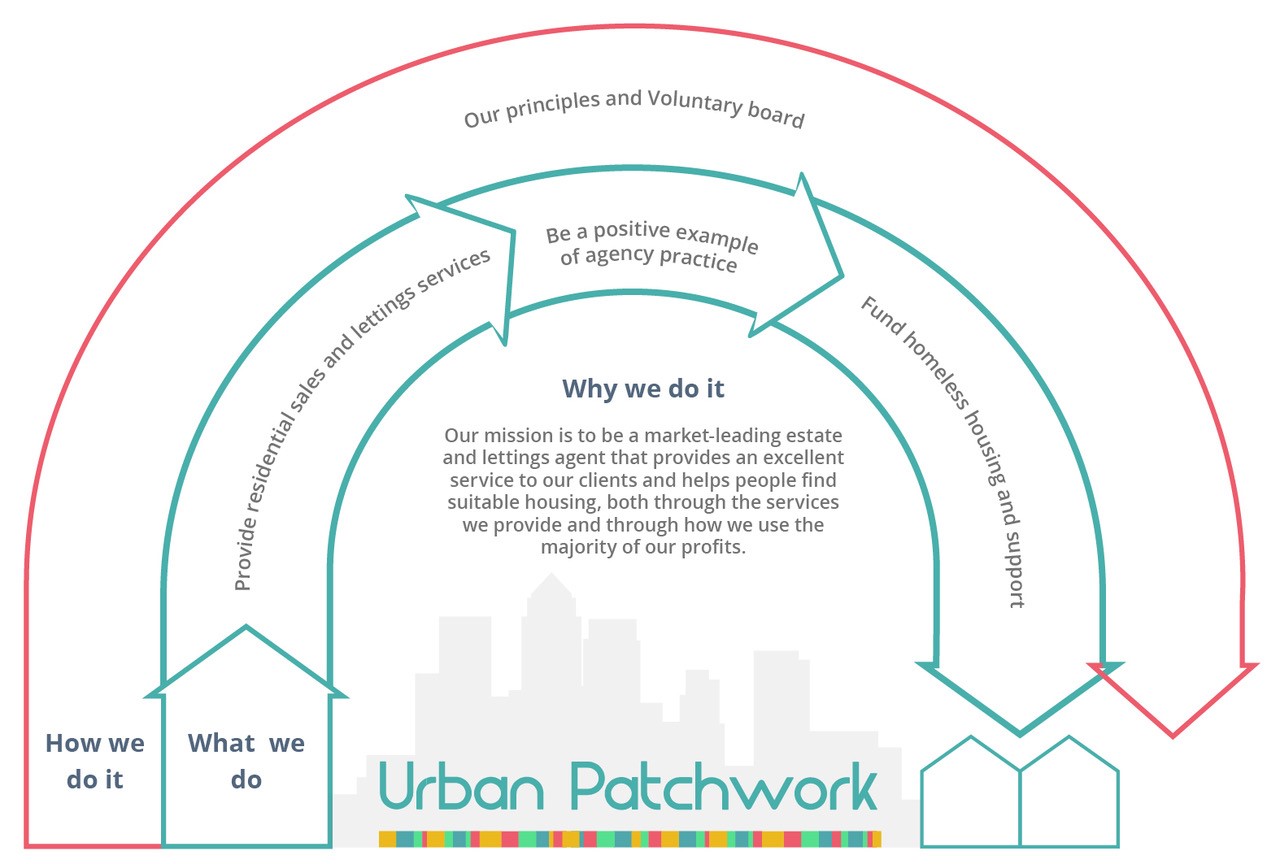 Urban Patchwork Voluntary Board members have expertise across housing, homelessness, management, social enterprise, finance, real estate and lettings, property and asset management, proptech, as well as property marketing and communications. The other board members can be viewed on the about page of the Urban Patchwork website: https://www.urbanpatchwork.co.uk/about-us/
Urban Patchwork is still seeking a final board member, preferably from a homeless charity with knowledge of on-the-ground homelessness issues. If interested, please contact tessa@urbanpatchwork.co.uk / 07478 064 906 with details of your skills, experience and interests to discuss the opportunity further. The first board meeting will be held in July 2019.
[ENDS]