Tessa Gooding, co-director of Urban Patchwork, has made Natwest's 2018 WISE100.
NatWest's WISE100 (Women in Social Enterprise 100) were announced yesterday evening at Coutts on the Strand at an event recognising 100 inspiring women in social enterprise.
Now in its second year the WISE100 List, which launched on International Women's Day last year, is delivered by Pioneers Post in partnership with NatWest and the NatWest SE100 index – the index of the UK's top 100 social enterprises.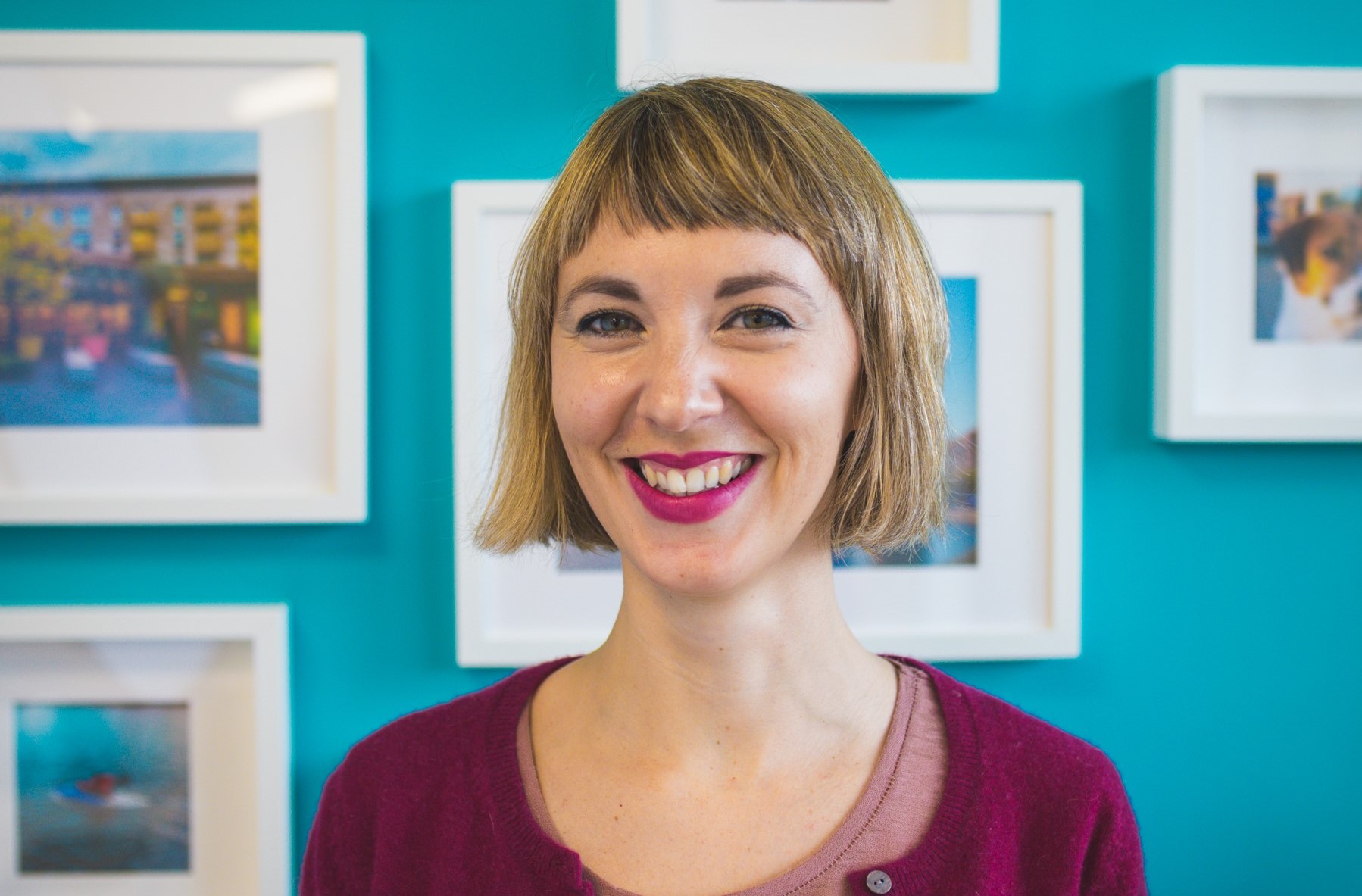 Thirty-three-year-old Tessa Gooding launched estate agent social enterprise Urban Patchwork with her brother in March this year. In the widespread calls for both improvements to the agency sector and for providing more housing, they saw an opportunity for a new approach.
Based by Greenland Dock in Canada Water, London, Urban Patchwork provide residential sales and lettings services (competing with established high street agents); aim to improve agency practice (such as supporting the Tenant Fee Bill that will come into effect next year), and will also be using the majority of profits (after any reinvestment) for homeless housing and support. The agency is a certified 'business for good' and member of Social Enterprise UK, as well as member of the Property Ombudsman, NAEA & ARLA Propertymark and the Tenancy Deposit Scheme.
Tessa oversees partnerships, comms and social impact. She worked in residential sales before studying for an MA in urban planning, and has more recently been working with local authorities to establish Independent Living housing programmes for both older people and adults with disabilities. She is also a published researcher on urban governance and low-income housing provision, has a background in marketing and fundraising, and is passionate about social enterprise and meeting housing need
On hearing that she had made the Natwest WISE100 list, Tessa said, "Wow. That's amazing news! As a relatively new venture, we still have a long way to go to achieve the social impact we set out to make. But it's great to have the potential of our operating model recognised in terms of how we're trying to build a bridge between the investment value and use value of housing to create a more circular economy that benefits more people, while improving industry standards and delivering a great service to our customers in the process."

Urban Patchwork's social aims are integral to how and why they do things and so far, this approach is leading to a high level of customer satisfaction having received 5-star Google reviews and AllAgents reviews to date from across vendors, buyers, landlords and tenants, as well as other prospective customers. For example, in September 2018, Steve James said: "Can't recommend them more: very helpful, honest and worked with the highest level of integrity. They helped us in a difficult situation and were able to look outside the box. Thank you."
The agency has also just been shortlisted for The Best Agent CSR Award at this year's Agents Giving Awards. The Best Agent CSR Award is about, "building platforms to learn… and encouraging ethical business practices." It also "aims to recognise agents that put Social Responsibility and CSR at its base, demonstrating commitment to change and improvement." They are up against Chestertons and College & County Lettings Agents. The winners will be announced on 7 December.
Supporting the 999 Club homeless charity
As part of their commitment to meeting more housing need, since launching they've also been raising awareness and funds for the 999 Club – a charity in Deptford providing shelter, healthcare, advice and support to homeless people in South London. On Saturday 27 October, Tessa raised £999 for them by walking 32-miles of the Thames Path. Setting off at 7am, she walked from Teddington Lock to the Thames Barrier, finishing after 12 hours and 20 minutes. Her dog Thali (a rescue from Mauritius) joined her for the first 21-miles until Shad Thames and took it all in his stride!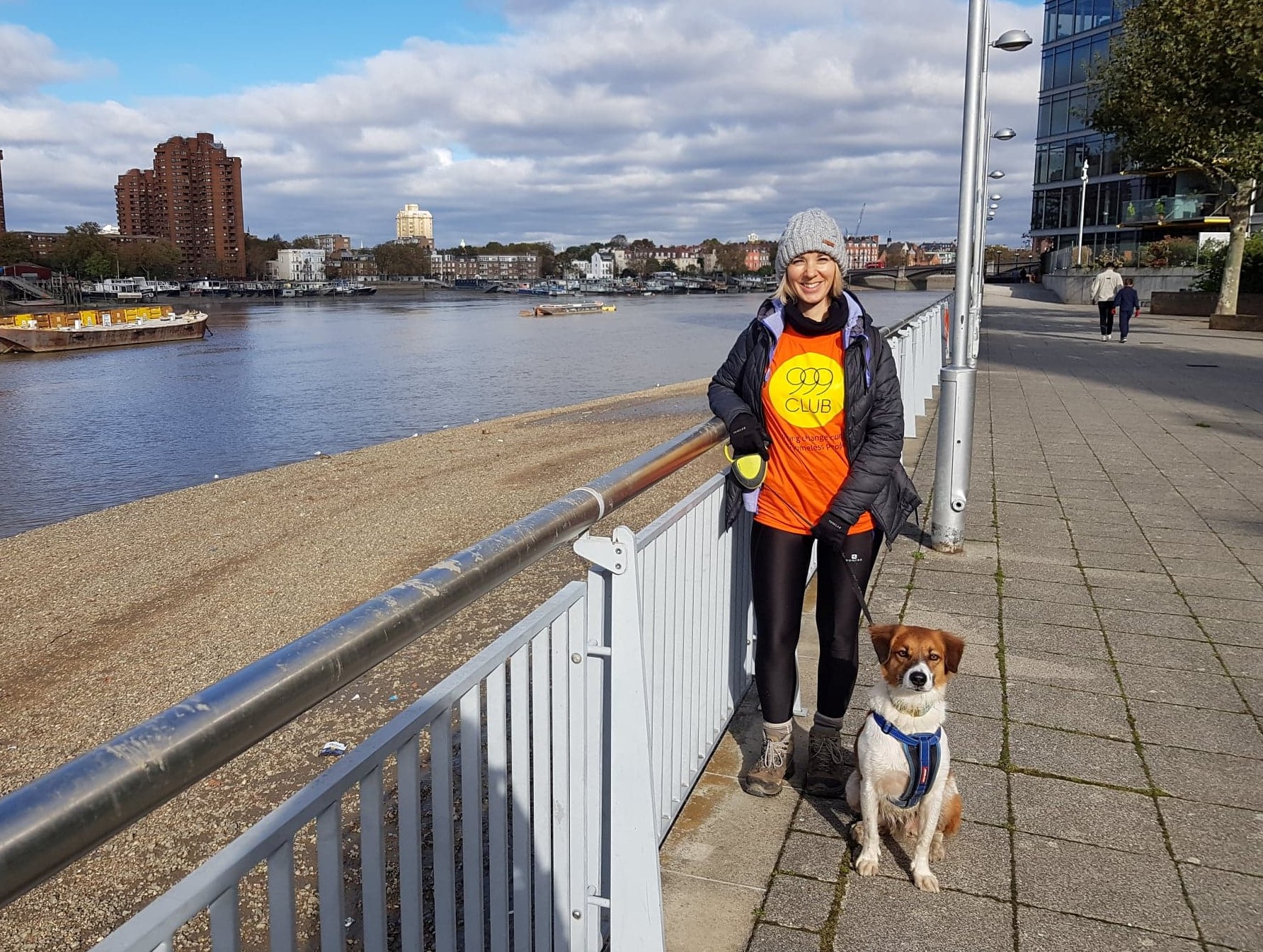 Tessa said "The walk was surprisingly enjoyable because I had the motivation of donations and the company of friends for different bits of the walk to keep me going! It was also interesting to see how London changed as I went along. The last four miles were definitely the hardest – I had to walk backwards for some of it to make it manageable! I was lucky though to do the final few metres with fireworks going off across the river."
Tim Fallon, CEO of the 999 Club, said: "We're really grateful to both Tessa and her brother Toby at Urban Patchwork for their tireless commitment to raising crucial funds to help homeless people in South London. Donations are a significant part of our income and are invaluable in allowing us to run a day centre all year round and to providing housing advice, benefits support, skills workshops and guidance in finding work, which all help to empower vulnerable people to have a new start."
Get involved
Urban Patchwork are looking to form a voluntary board that will meet on a quarterly basis, preferably from spring 2019. The board will provide advice on the direction of the organisation and together with the directors, will have voting rights on how profits are spent on homeless housing and support. They are seeking people with expertise across housing, homelessness, management, social enterprise, finance, law, estate agency and lettings (and specifically, new homes sales and lettings), property management, proptech, and marketing & comms. They will also shortly be recruiting for a full-time Sales and Lettings Property Adviser and are looking for a personable self-starter who learns quickly and always acts with integrity. More information can be found on their website at www.urbanpatchwork.co.uk.